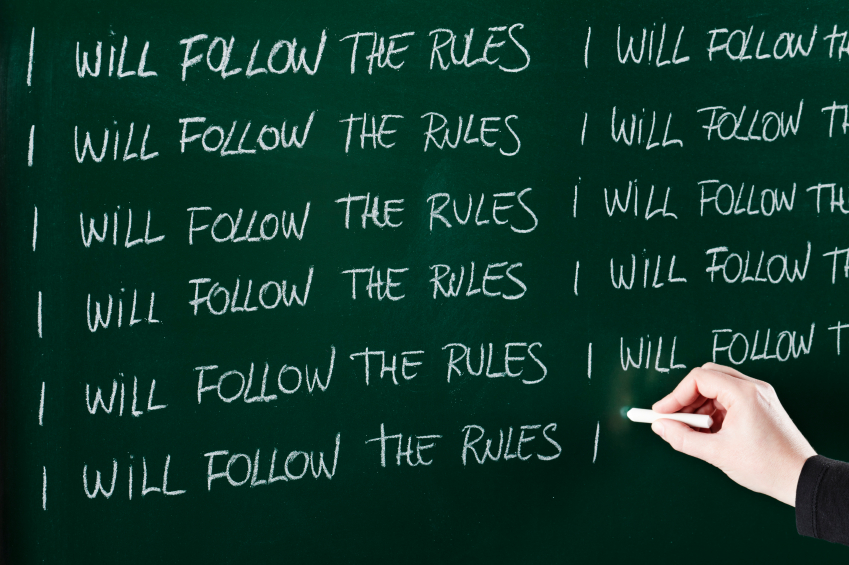 Yelp is fed up with businesses trying to game the online review system—and now they're going to make them pay!
This week, Yelp introduced a new scarlet letter-like punishment for businesses that break their policy prohibiting paying for favorable reviews.
Could we be looking at a new, more-reliable chapter for online reviews?
Also, one in five new Facebook fans is now coming through mobile devices. Is your business speaking to an audience on-the-go?
Read more about these top stories, plus find out how one New York City restaurant is tapping into the marketing potential of Instagram in this week's news roundup.
Yelp has rolled out a new feature that could help combat the problem of brands trying to game the review system, by paying for favorable reviews. The company announced on Thursday that it will now be labeling those brands with a hard-to-miss stamp of shame—a red box that will show up whenever someone visits their business page warning consumers that the business has been charged with soliciting positive feedback.
In a statement on the company's blog, Yelp said:
"…we've put on our detective hats, tracked down these rogue solicitations and are now giving you a heads up. Starting today, when we've determined that there have been significant attempts to pay for reviews, you may see a warning (like the one below) that some shady practices may be at play."
The badge of shame will be visible on the business' Yelp page for 90 days.
Bottom Line: No matter which way you look at this—it's good news for small businesses. This security measure will not only help protect consumers from the worst-practices of online reviews, but will level the playing field for business owners and make online viewers more credible overall.
What this update shouldn't do is discourage you from asking for customer feedback on sites like Yelp. If you have customers that know your business and the type of quality service you provide, you shouldn't be afraid to ask them to post a review.
Pinterest is stepping up its security with a new set of features designed to help users protect their pages from questionable and unsavory activity. Pinterest users will now be able to block other users, flag certain pins, or report an entire user profile for review.
In addition to these new security features, Pinterest has announced some updates to its email notifications. Currently, users can sign up for notifications when someone repins an item, writes a comment, and likes a pin. Now, Pinterest will let users adjust those settings and choose to receive emails with weekly recommendations or additional engagement updates.
Bottom Line: As Pinterest continues to grow in popularity, so will the threat of spam activity on the site. Sites like Facebook and Twitter have been leading the fight against social spammers for some time now, and Pinterest should be expected to follow in their footsteps. If you think spammers are affecting your page, don't hesitate to block or report it to Pinterest.
And if you're interested in getting started on Pinterest, this post could be a big help.
Nearly 20 percent of new Facebook fans are now coming from mobile, according to a new study from PageLever. This is quite a jump from when the same study began in May finding just five of every 100 new fans were coming from mobile. The study looked at more than 500 Facebook Pages with fan counts of 100,000 or greater.
Bottom Line:  We're really just seeing the tip of the iceberg when it comes to the influence that the recent surge in mobile activity is having on social media marketing. While the organizations in this study have much larger social presences than the average small business, the fact that more and more users are connecting to and "liking" Pages via their mobile devices is an important one for small business owners.
Following last month's update of LinkedIn Company Pages, LinkedIn unveiled a new look for all profile pages that it plans to roll out in the coming months. The redesigned pages will offer users more customizable ways to show their professional identity and will introduce new editing tools, network insights, and features that will make it easier to connect with peers.
Like Company Pages, the new LinkedIn profiles will also feature a much more visual layout introducing a larger photo at the top of the page.
Bottom Line: It feels like every week LinkedIn is rolling out something new for its users and is taking bigger steps to boost engagement. With over 175 million active members, and more than 170,000 new profiles being created each day, it's imperative that LinkedIn provides an experience that its users will enjoy, understand, and most importantly want to interact with.
Instagram has garnered a lot of buzz over the last few months. In the last six months they have been acquired by Facebook, have attracted over 100 million users, and have surpassed Twitter in average mobile usage.
One New York City restaurant found a way to capitalize on all this Instagram attention. The restaurant created its own hashtag (#ComodoMenu) and put it on the bottom of its real-life menu, encouraging guests to add, share, and check out photos of different dishes on the menu.  Waiters at the restaurant are also encouraging patrons to snap pictures and to share them on Instagram with the hashtag.
Bottom Line: This may seem like an odd choice for a top marketing story of the week, but it provides a perfect example of how small businesses can take advantage of Instagram as a tool for marketing. Not only that, but this is a powerful example of why brands should be encouraging customers to participate in their marketing by sharing photos and updates.
Find out how other small businesses are using Instagram and discover why it's such a powerful social media marketing tool.
What do you think of businesses being punished for paying for favorable reviews? Does the punishment fit the crime? Let us know!