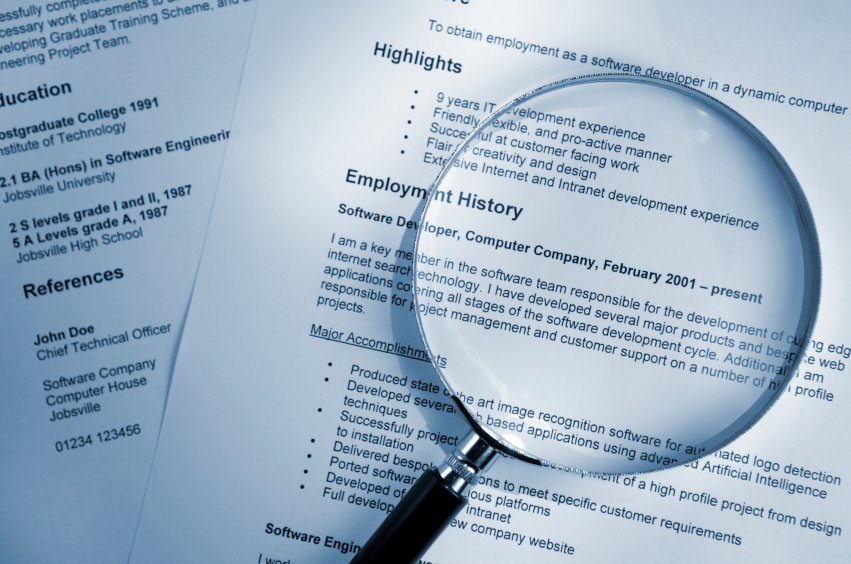 Imagine that you're on the final round of interviews for a job. There's just one last question.
"So, what's your Facebook password?"
That's what happened to statistician Justin Bassett, and it's a practice becoming more and more common among companies and government agencies.
As the debate rages over privacy, another trend is sparking similar debates: social discovery, which many industry experts are touting as the next big thing in online marketing.
We cover this and more in this week's news breakdown.
In a practice that some experts have labeled "an egregious privacy violation," a number of employers are now asking for social media passwords to better check an applicant's background. Some hiring managers are even asking prospective employees to send friend requests to HR managers, or to log into a computer during an interview.
And how is Facebook reacting? The social network has already threatened to sue employers who ask for passwords.
Bottom Line: Asking for private login information is a violation of the Facebook and Twitter's policies, but some employers have shrugged that off. Right now, the practice is most common among public companies, but it will be interesting to see if this becomes a standardized practice. Would you ever do this for applicants at your business or organization?
Imagine you're on the train. Suddenly, your phone buzzes and tells you that the person two seats away also likes the same TV show that you listed under Facebook "interests." A number of apps are working to make that happen, from Sonar to Glancee to Highlight. There is a clash of philosophies when it comes to talking about the programs: Some see social discovery apps as a great way to make new friends and contacts, others feel that it may be an invasion of privacy … and marketers don't know what to think. At least not yet.
Bottom Line: This technology is opt in, so "creepiness" may not be as big a factor as some make it out to be. However, there are limited uses to the apps in terms of marketing so far, and it remains to be seen how people adopt the apps recreationally. Professionally, though, the apps may be a great way to make contacts. So stay tuned, and let us know if these are apps you'd use.
A survey conducted by BtoB discovered that 69% of marketers make use of 'triggers' when it comes to email marketing. That means paying attention to who opens what and what links get clicked — and segmenting lists accordingly. This becomes increasingly important as quality over quantity becomes the leading strategy among email marketers.
Bottom Line: Segmenting is a great and easy way to guarantee that your emails reach the most relevant audience. For many small businesses and organizations, email is still the backbone of their communications — all the more reason to make sure that you don't inundate recipients with unwanted information.
A survey conducted by the Web Video Marketing Council & Flimp Media found that 88% of marketers said that they felt integrating video with emails had shown a positive effect on email campaigns. Overall, video clips were found to spur higher engagement and response rates: showing viewer engagement time of 1.3 minutes, response rates of 23%, and click-through rates of over 30%.
Bottom Line: Creating video is as easy as installing a webcam and editing the footage. The tough part is often thinking of a strategy for implementing the clips. If you're interested in including videos in your emails, try visiting this quick walk-through.
Facebook keeps getting more visual: The social network is rolling out a full-screen, high-resolution feature for photographs displayed on Chrome and Firefox. The images can now reach dimensions of 2048 x 2048 pixels.
Bottom Line: Full-screen photo capability, plus Facebook's new Timeline, shows that the social network is taking leaps in a more visual direction. This just proves what we already know: The internet is going crazy for pictures. After all, one study showed that 70% of all Facebook activities revolve around photos, and 250 million new ones are uploaded every day. How visual is the brand story you're telling on Facebook?
A new report released by the Blackbaud  Index of Online Giving showed that online giving continues to rise, with 54% of organizations seeing online donations increase by 13% of more. In fact, every nonprofit sector has seen double-digit growth in online fundraising since 2009.
Bottom Line: NetWitsThinkTank.com released a five-step guide for nonprofits looking to improve the rate of online donations, and the first step is to "have people over year-round." It should come as no surprise that social media was listed as one of the most effective ways to do this; just by actively managing a Facebook Page, nonprofits can stay top-of-mind among donors every day of the year.
What news topics caught your eye this week? Share them with us in the comments field below!