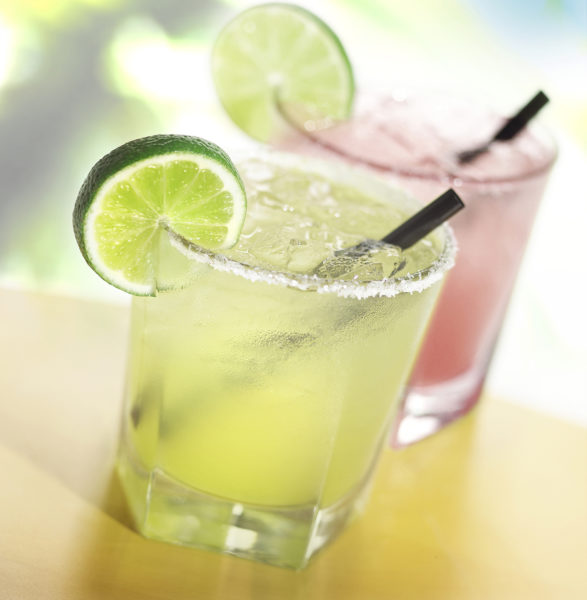 Contrary to popular belief, Cinco de Mayo is NOT Mexico's Independence Day. May 5th is observed to commemorate the Mexican army's unlikely victory over the French in 1862. However, any excuse for a party, is a good excuse in my book.
Many people have their own secret margarita recipes that they break out every May 5th. One of my best friends makes her "Grampy's Margaritas" out of three, and only three, basic ingredients. They are hands-down the best margaritas I've ever had, and they're powerful too. Many friends have suffered from Grampy's curse the next day if they indulged a bit too much.
The lesson here is that complexity isn't a prerequisite for success. Your marketing plan doesn't need a lot of moving parts to work. If you master the basics and diligently measure, a few simple tactics can create something that's much more than the sum of its parts.
When you're creating your perfect "marketing cocktail," there are three things you need to get started.
Step One: Gather your ingredients
Contact List 
Growing your contact list is one of the most important steps in developing your marketing program. Why? Your contact list represents the prospects and customers who raised their hands and said, "Yes, you've caught my attention, and I want to hear from you." Because they are volunteering to give you their information, they are engaged, and engaged customers and prospects make the best customers and prospects.
But building your list doesn't happen magically — you need to ask. And don't be shy. You can start by simply and directly asking your customers if they'd like to join your list. When you do ask, tell them why they should sign up, whether it's for coupons, exclusive information, or invitations to events. Let your contacts know what they'll be getting.
Your contact collection method doesn't have to be fancy either. It can be as simple as a pen and paper signup at the register or a "join my mailing list" section on your website. You can use more complex methods such as text-to-join to encourage people to sign up through their mobile device.
Pro Tip: The more information you can get about your contacts, the better you'll be able to target them later. For example, is the state or city they live in important to know or would information about their preferences be helpful?
Email Communications
When a customer or prospect gives you their email address, not only are they giving your business a big "thumb's up," it's also a symbol of trust. They are trusting that you will only send them relevant, timely information they can use. Be sure to deliver just that! Not sure what your customers want to hear about? Ask them! You can use a formal survey or you can specifically ask for feedback within your emails, in your store, at events, or anywhere else you come into contact with customers.
And don't forget about checking your email analytics. Your analytics tell a story about what your customers want. Look at which subject lines get higher open rates and iterate on what works. You can also see which links within your emails get the most clicks so you can determine what your audience is most interested in.
Pro Tip: Don't forget about mobile when thinking about your email design. 43% of emails are now opened on a mobile device. Chances are your customers are already viewing your emails on a smartphone or tablet (or both). So keep your writing short and to the point and make sure the font you use can be read easily on those tiny smartphone screens.
Social Media Channels
With 67% of Internet users on at least one social media site, it goes without saying that you need to start incorporating social media marketing into your plan if you haven't already. Facebook overwhelmingly tops lists, proving it's one of the most popular social media sites. This makes it a good place to start. But don't feel like you have to be on every social media channel — only take on what you have the time and resources for.
Like an email contact list, social media marketing is permission based. This means a customer or a prospect has to choose to "like" your Facebook Page or follow your boards on Pinterest. Maintaining a consistent (i.e. a few posts per week) stream of content that your followers want to read and respond to, is the best way to grow your social following and keep your followers engaged.
Pro Tip: Coming up with all that social content might seem like a challenge, but there are content ideas all around you if you know where to look. Remember, with social media, the goal is to have a dialogue (not a monologue) with your customers. Ask questions, ask for opinions, ideas and feedback, and above all, be responsive. Focus the conversation on your customers and you'll elicit responses.
Step Two: Blend
Each of these ingredients — contact lists, email communications, and social media channels — work best when they work together. And think of the "pro tips" as additional flavors or garnishes that bring your blend up a level.
For example, if you have distinct audiences, you should try segmenting. Create different lists based on your contacts' interests or demographics (e.g. dog lovers vs. cat lovers or California vs. Texas). With different contact lists (or segments), you can customize emails with content targeted at those groups. But that doesn't mean everything about the emails needs to be different. The difference could be just the subject line or the lead story. The point is, people are more likely to open and act on emails that speak directly to their wants and interests.
You can also grow your Facebook following by inviting your contact list to participate in a social campaign on your Facebook Page. Just as it's important to blend your tactics to make them work in harmony, it's important to encourage your contacts to connect with you on multiple channels. It's the best way to stay top of mind with your customers and prospects.
Step Three: Enjoy!
These are just a few of the many possibilities for combining different marketing tactics to make up your overall strategy. And it's certainly not "one size fits all." Every business has their unique path to success.
Tell us what "marketing mix" has worked well for you in the comments below. We're curious to know.
1)    What's the most effective way to get folks to opt-in to your list?
2)    What kind of email content gets the best response for you?
3)    Which social media channels have been the most effective for your business?