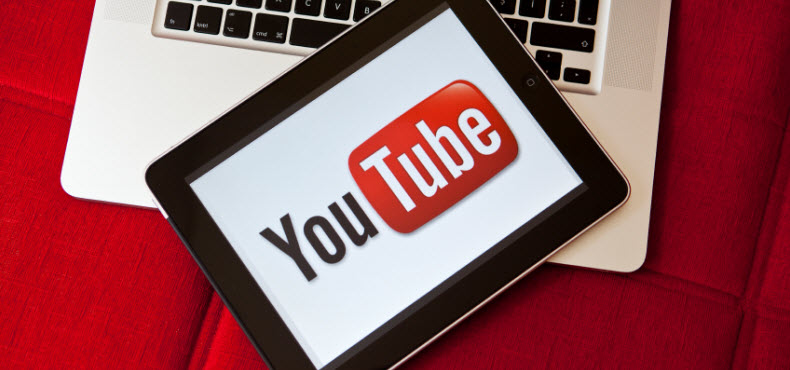 With 100 hours of video uploaded to YouTube every minute of the day, it's hard to think of something you can't find on YouTube.
And it's not just videos of cute animals and dancing babies that are being uploaded either. YouTube is an informational hub that people turn to every day to find answers to some of life's most simple and complicated questions.
YouTube is also the perfect place to find answers to your marketing questions.
This is especially true for time-starved small business owners who need to get answers as quickly and conveniently as possible.
Over the last few months, we've rolled out tons of new content on our YouTube channel to offer our small business audience a new way to learn online.
Here are a few examples of what you can learn:
Master the language
For many small business owners, learning the terms and language used on different social media sites is one of the biggest obstacles when it comes to getting started. This is especially true on sites like Facebook, Twitter, LinkedIn, or Pinterest where new tools and features are introduced on a near daily basis.
That's why we started our Social Media Glossary series. In less than 60 seconds you'll find the definitions you're looking for, along with some advice to help you get started.
(Can't see the video? View it here.)
Find quick tips
One major benefit of using YouTube for marketing advice is that you can get the information you're looking for in a short amount of time.
With our Hints & Tips video series, we dig through our library of blog posts, white papers, eBooks, and webinars to find simple tips that help you do more business.
Here are a few of our favorites:
(Can't see the video? View it here.)
Learn the essentials
In addition to quick tips, YouTube is also a great source for in-depth training. With video series like our How to Build a Healthy Contact List, you can get essential marketing training in just a matter of minutes.
Each video in the series offers its own "lesson," so you can get the advice you need on a schedule that works for you. You can watch all of the videos in one sitting or space them out over time.
(Can't see the video? View it here.)
Get expert opinions
Here at Constant Contact, we bring together a team of marketing experts for a monthly Google Hangout where we answer your marketing questions. You can attend the Hangout live or watch the video right on our YouTube Page.
(Can't see the video? View it here.)
2014 is a year for learning
With so many different ways to learn online, there's a lot to be excited about in 2014.
If you think YouTube could be helpful to you, make sure to visit the Constant Contact YouTube channel and subscribe!
Have other marketing questions that you'd like to see us answer in an upcoming video? Let us know in the comments below!